OM Tulum Beach Restaurant
Caribbean Fusion Cuisine in Romantic Ocean Side Setting
Ocean View Tables and Beach Club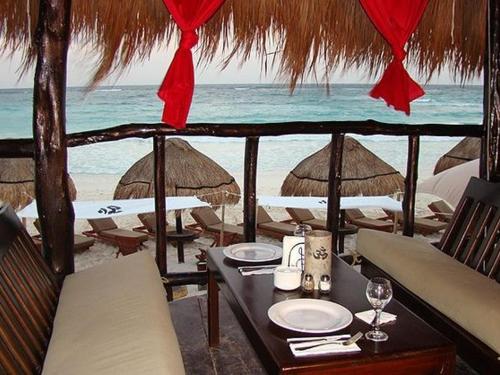 Stay indoors, dine al fresco on the outdoor deck overlooking the beach and the sparkling Caribbean Sea, or enjoy an intimate candlelit dinner with a loved one in the hotel's lush gardens.
Romantic Dinner for Two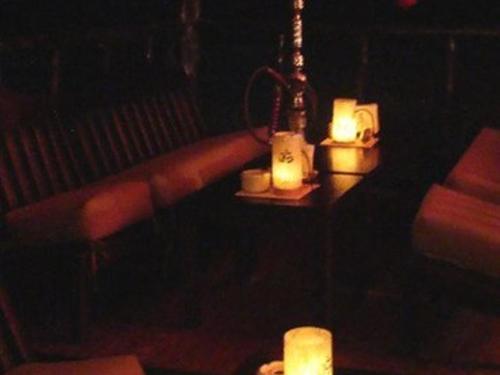 Or you can lounge on the beach in one of the decadent harem beds and take advantage of the restaurants food and bar service directly on the beach. It is highly recommended, however, that you make a reservation in order to ensure that the freshest of fishes are available for your meal.
Unique Caribbean Ceviche and Seafood Dishes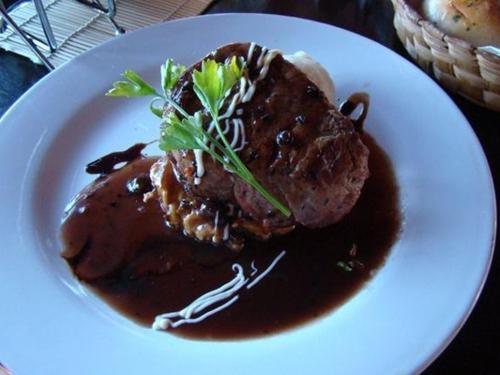 The flavors of the Caribbean were the main inspiration for Om Tulum Hotel Cabanas and Beach Club's restaurant. Highly recommended is the seafood grill infused with tropical salsas and vegetables.
Other dishes that are equally delectable are the variety of fresh fish dishes, shrimp, lobster or carribean ceviches. We should not forget our famous pork chop with mash patatoes. OM Tulum restaurant also has a wood burning oven which makes it authentic napolitan style thin crust pizzas. Mom's own recipe!
Daily Specials, Lobster in Season, Whole Fresh Fish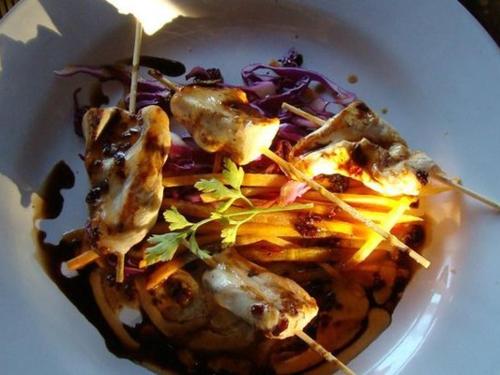 Try our new dishes cooked from our very own wood burning oven! We make freshly baked bread, cook our seafood and most specially our authentic Napolitan style thin crust pizza.
Hand Made Wood-fired Pizza Oven
With our very own wood-fired pizza oven we, on a daily basis, make the freshest and tastiest thin crust pizza on the beaches of Tulum. Come and try our famous OM Tulum Wood Fired Pizza topped with our special chipotle cream sauce, shrimp and calamari. If you have a preference for a more classic style pizza then you will rave about our "Pizza Rustica".